What is this about?
We are revamping our website as you may have noticed. In the beginning we thought we would write 365 different articles but our thought process has improved as we become better at this thing! This blogging thing! Therefore it is going to be one long article. A tip every day for the next 365 days to improve your affiliate marketing blog and make more money, and certainly we hope that you use one of these tips daily and let us know how everything is coming together. Bookmark as usual and share the hell out of this article to help others. Here goes, in no particular order…. Note: Our savvy selves have now implemented a Table of Contents so that you can jump from one tip to the next.
Improving Your Mindset
That's right. First of all, we are going to work on you. We have a section on here about motivation and how not to be down in the dumps because you don't see immediate results. Following hot on this, we suggest a few ways you can improve yourself, or your personality, to be a better blogger. Here are a few of the ways:
Your Competition
Always be checking out your affiliate marketing competition and knock them out of the park. The field isn't large enough for the two of you. As you are a late bloomer or a Johnny come lately, your competition is already way ahead of you. It is not personal! It is business… yes, yes, a lot of cliches but that's really how one has to think of it. Sam Walton said to one of the earliest Walmart managers about competition:
" Check everyone who is our competition. And don't look for the bad. Look for the good. If you get one good idea, that's one more than you went into the store with, and we must try to incorporate it into our company. We're really not concerned with what they're doing wrong, we're concerned with what they're doing right, and everyone is doing something right."
Keeping this in mind, all Walmart managers rigorously checked out their competition. If they reduced their prices, Mr Walton would find a way to beat them. If they found a new product that was selling, Walmart had to go out and find a better one. As an affiliate marketer who wants to make more income, find out who are the best in your niche, see what they are doing right and be better than them. To make passive income, you have got to be better than the best affiliate websites.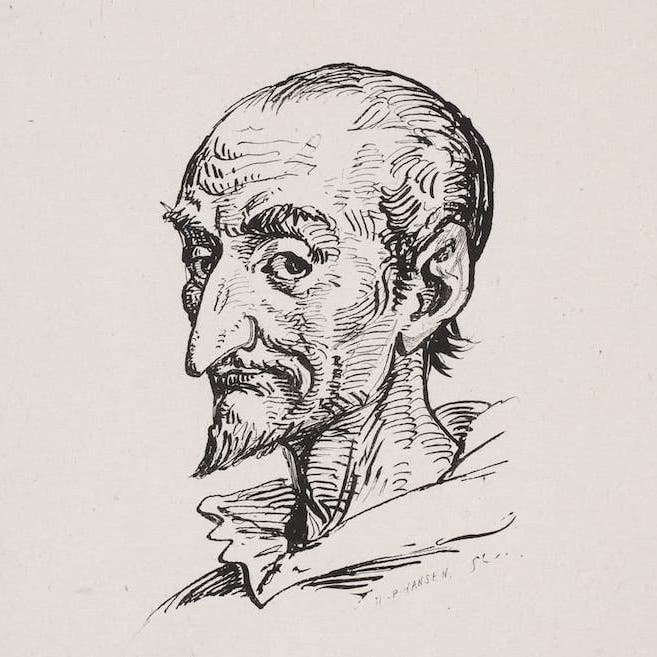 "Do you see over yonder, friend Sancho, thirty or forty hulking giants? I intend to do battle with them and slay them."

— Don Quixote
---
Professionalism
Make your website look professional and polished in order to create trust
Your Audience
Know your audience and market to them
Pictures are great!
Get great beautiful images to spruce up your website. We have previously mentioned many websites where you can get free images. Our absolute favorite at the moment is unsplash.com
Ask for Help
Seek for help as you grow bigger. You could get help in marketing or writing content. Not able to recommend any website today as we recently had a particularly nasty experience with a certain website. Fortunately we didn't pay much so perhaps cheap isn't worth it. But outsource if you can afford it
Be Passionate
Talk about something you are passionate about. It's so much easier to write about something that you know or something that you are willing to learn more about
Show up Consistently!
Show up consistently and often, be reliable. If you promise your readers a new article daily, make sure you give them one daily. All we are saying is don't make promises you can't keep. Blogging can be tedious and lonely and sometimes you might not see the results in a long long time, but keep at it.
Get Personal
Share your story and connect with people. Don't think we need to expound on this. People read your work because there's a certain way you express yourself, so don't be afraid to bare your soul.
Get Better! Do Better!
Be the best at what you do and the money will follow. Okay, disclaimer.. Sometimes the money will follow the person who is able to market himself better, but you can be satisfied with the second prize, knowing you did your best
Sell the Lifestyle
Sell the lifestyle in order to sell the products. Always be selling.
Learn Something New
Why you need to keep learning new stuff for your passive income blog! Is this even a question? When it comes to making money, enough is never enough. For a business, there are always new markets, new products, new market trends, new competitors, and myriad other drivers forcing it to change and adapt its strategy to market its goods and services more effectively. A business needs to keep on growing, and this means adjusting. In the old days, this meant board meetings, endless strategic planning sessions, task forces, and think tanks. Today, with machine learning involved, the process happens in real time, with little or no interruption to the business day.
Improving the Blog
Now that we have finished working on you and made you a cutthroat entrepreneur, like Jeff Bezos or Mark Zuckerberg, and you are ready to kill everyone else to become the first trillionaire, let's talk about the ways in which you can improve your blog! For the next one month, let's focus on recurring tasks that you need to address to improve that blog! And as usual, remember to leave us comments, telling us which of these tips you put to good use. As we don't claim to know everything, tell us what we are missing out because we aren't aware of it.
Edit your old posts
You wrote an article 5 months ago and it was a great article, the best you have ever written. You posted it and sat back to wait on people to find it and pat you on the back for putting out such great content… Wait! Not so fast.. Those old articles need rewriting and reworking every so often. Those affiliate links that you stuck back there, may be broken because the company you were promoting went out of business. Or even worse, you were promoting something which is no longer relevant to the population which moves on faster than you can say Jack Robinson. That silver chain is no longer en Vogue. That old phone is no longer wanted by anyone. Now if you had reread your old articles you would have fixed all the broken links and changed the product. Affiliate marketing is not a one hour a job day. You gotta stay on top of your stuff all the time. Let's not forget the low quality content that you were so quick to slap on there at the very beginning, you know? To fill the foreboding white spaces? As you have written more for your affiliate blog and now know your subject better, you need to go back and rewrite some of it, filling in the gaps and blanks.

That's not all the recurring tasks that you will do so that your website continues to remain relevant. In the comments below, do let us know what else we should be worrying about every other week or so. And in case you are wondering, we haven't gotten round to this on our websites. Thinking of all this work has made me feel quite bogged down and drained of all energy to manage any online affiliate blog. They said it was supposed to be passive income, just coming in through daily. That is all for today. Let us know how well you are doing with your blog and how much you are making. It will comfort us to revel in the long tedious process, knowing we're in the same boat.
Social Media
To be honest, out of all the social media available, we like to use Twitter and sometimes Pinterest. Facebook banned us after we shared a mere 2 posts, I believe they call it spamming. So we have deleted Facebook in revenge. No need to continue to make Zuckerberg wealthier when we cannot benefit from the app. Now putting aside our personal perspectives and long-held grudges, we are cognizant of the fact that when it comes to valuing your website, one of the metrics that any potential investors will look at keenly is how much money 💰 your affiliate blog is bringing in. After all the value in owning the website is in the income it generates. Some of this income will be generated from driving traffic to your website through sharing on social media. Today, take a moment to work on your social media presence. Create a page on Facebook, create an account on Twitter. We have created accounts on Facebook for our websites but as for followers, we have zilch. Yes, we too have been ignoring these metrics so far. But next week, we should probably create that Facebook page and try to get one or two people to like it. Perhaps it is better to have a page which only 50 people like than to have none at all. It shows that you knew what you were doing, at the very least. Are you heavy on social media? How is that working out for you? Let us know if you have any tips on growing your social media presence.
Add a Logo
It probably escaped you the first time you set up the website unless you are one of those superprepared human beings. Add a logo to your website if you already have one. 8 Places where you can design and download your affiliate website Logo completely FREE!
Since you are reading this, we assume you have been looking to design a great logo for your passive income affiliate website. The logo design generator websites we recommend below are free to use. Did we say FREE? Yes completely free! Here we go…
Hatchful features hundreds of logo templates
Canva has a neat Drag-and-Drop design tool
SquareSpace offers minimalist logo design
Oberlo Logo Maker lets you experiment with fonts, colors, icons
Hipster Logo Generator specializes in hipster style logos for younger audience target market
FreeLogoDesign
Ucraft
Zyro is minimalist and quickest. This was our favorite because you don't have to create an account to download your logo. Go here now
The above logo generators are completely free of charge. Let us know if there are any other worthy logo creation sites we should include in the list for others to use in their passive income affiliate websites. Do share the article…
Delete Unused Plugins
Get rid of plugins that you don't need. Our website hosting company, Siteground got rid of Hello Dolly, such that when you install WordPress with one click, it no longer has that plugin. But if your WordPress comes preinstalled with Hello Dolly, do you need it? You do know that the more plugins you have the more cumbersome and slower your website is. We assume here that you are also new to this and you don't know how to write the HTML scripts which will speed up your affiliate website, so the bare minimum would be to delete unnecessary plugins.
This list will be continued. It is a work in progress. Hey, let us know which newbie stuff we should avoid. We are positive that the above is not a comprehensive list but is a beginning for polishing up your website. In any case, you need to concentrate on the content of your affiliate marketing website. Comments are welcome.
Improve Website Loading Speed
When people visit your website and the page takes a long time to load, they get impatient and leave. And they never return. Today, let's put in place measures to improve the speed. Even a few seconds improvement makes a big difference. Remove embedded videos, reduce the size of images, delete inactive plugins, update any systems that require updating, change themes if need be, there are many things that could be slowing your website down. Luckily, Google has a plugin which can pinpoint the exact problem with your website. Most times if an SEO expert tells you that they are improving the speed of your website, these are the few tweaks they are doing, which you can do for yourself using the relevant plugins.
Grow the Email List
The money is in the list! Grow the list, grow the money oh ye bloggers. If you are like us, you are probably slacking off on this because you hate sending emails, you dislike collecting personal information and you don't have an inkling of what you would do with the email addresses. But as we already mentioned somewhere in our rumblings, part of the value of your website is measured by the email list. Today, we are going to be bold and start collecting email addresses. The easiest way to do this is to promise the subscribers something. Anything appealing. Think… maybe an e-book? Maybe a discount? It really depends on what your website is about and what you are trying to promote.